Autodesk AutoCAD 2017 is an industry leading design application to create virtually anything. This software can be used for any design projects being enhanced with innovative creation tools. The application allows not only creating designs and objects, but ensures fast communication, seamless workflow through any device (work on desktop, mobile. The application allows instant synchronization with cloud service to get access to current, planned or finished projects.

Where Autodesk AutoCAD 2017 can be applied

Autodesk AutoCAD 2017 is widely used by various major design industry leaders. It can be used for creating ultimate street 3D graphics for advertising or just decoration or social awareness or else. No matter what is your mission, Autodesk AutoCAD 2017 will help you. Due to innovative tools and features allowing considering specific features of surfaces, materials, constructions and other objects to ensure the best result. The software supports reality computing, online maps, surface curve extension tool, 3D three form design tool, context sensitive tools and others.

Another unbelievable case of Autodesk AutoCAD 2017 application is creating and decorating an interior to host an event. For example, Obama inauguration took place in a hall designed entirely with Autodesk AutoCAD 2017 product. Due to specific tools allowing to take the idea from the client and to realize it in existing conditions. Due to flexibility of setting of project you can set real conditions which will be unchanged and get other conditions, parameters of objects and elements optimized to the set conditions.

The edition of 2017 has got 8 new features which will be of great use as for experienced users so for new ones:

• Lines and circles have become smarter and easier to center and locate in the project.
• From now on you can create new objects within existing BIM models and already finished projects.
• Advanced mobile app features – with this release you will use drafts, make editing and review 2D objects from mobile. 3D objects are not supported in mobile version.
• Instant synchronization and cloud sharing – from now on you just send a project in any status to the cloud and share the project with all users whose review is necessary to go on. This is an amazing project booster as you do not need to export a project, send it via any communication channel and wait for the answer. Autodesk AutoCAD 2017 does all for you.

Autodesk AutoCAD 2017 is not for beginning users who just start mastering design. The software requires major learning curve.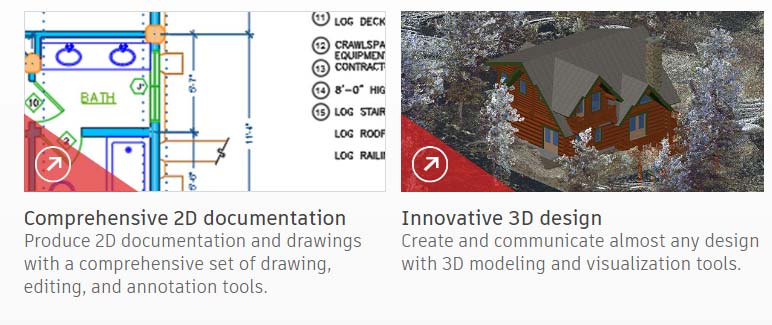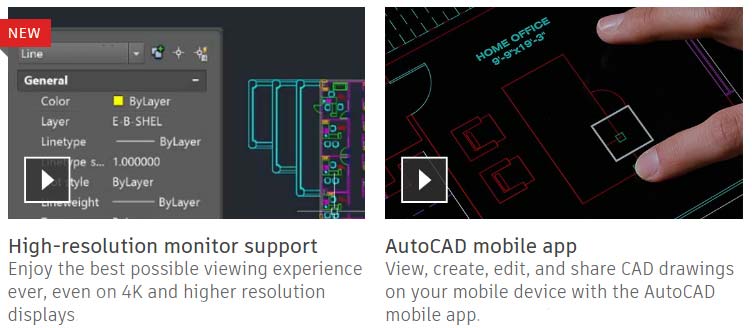 Array

Array

Array

Array

Array

Array

Array

Array

Array

Array

Array

Array

Array

Array

Array

Array

Array

Array

Array

Array

Array
Array

Array

Array

Array

Array

Array

Array

Array

Array

Array

Array

Array

Array

Array

Array

Array

Array

Array

Array

Array

Array I am a plumber. I looked for online software store where I could buy CAD software for both kitchens and bathrooms. Here I have found everything I needed. Besides, thanks guys for your valuable advices and qualitative products you have for sale. I will recommend it to all my familiar engineers and designers. AutoCAD LT is perfect for those who wanna draw in 2D and learn new tricks to improve their skills in graphic design or any other niche that requires precise drawing. So far autoCAD LT is by far the best tool for 2D drawing and despite the fact that I waited around 4 hours to receive the download link, once I got it, the installation lasted less than 15 min. I have just bought Autodesk Maya 2016 and I want to thank the team of procadeng.com. I was surprised by your profitable offer. It's cool! I downloaded the program almost at once after purchase. You surprised me by your immediate service!